It appears Ayish Modi is determined to reignite the long-standing beef between his artist, Stonebwoy and Shatta Wale.
Her utterances towards Shatta Wale have not been in favor of the peace currently exiting between the two dancehall artists and despite all efforts to stop her, she continues to pour in more fire.
SEE ALSO: Ayisha Modi clashes with Kevin Taylor over Stonebwoy's tweet
In a new comment, Ayisha Modi has alleged Shatta Wale sleeps with his cousin and it's about time he begins to work hard like Stonebwoy.
Ayisha Modi took to her Instagram page to praise Stonebowy and use the opportunity to throw jabs at Shatta Wale.
According to Ayisha, hatta Wale sits at home and lobby for collaborations, unlike Stonebwoy who travels around the world to seal deals.
She further called on Ghanaians to support Stonewoy instead of hating on him unnecessarily.
Well, this comment did not sit well with Shatta Wale fans. One user, @shattawalenews went raw and insulted Ayish Modi. The user accused Stonebwoy of moving around the world to just take pictures with global celebrities.
SEE ALSO: DJ Alordia exposes Ayisha Modi over her claims Sarkodie has ignored Castro's family
As expected, she sent all attacks on Shatta Wale and accused him of sleeping with his cousin. She further advised Shatta Wale to concentrate and work hard just like Stonebwoy does.
Read the full alternations below: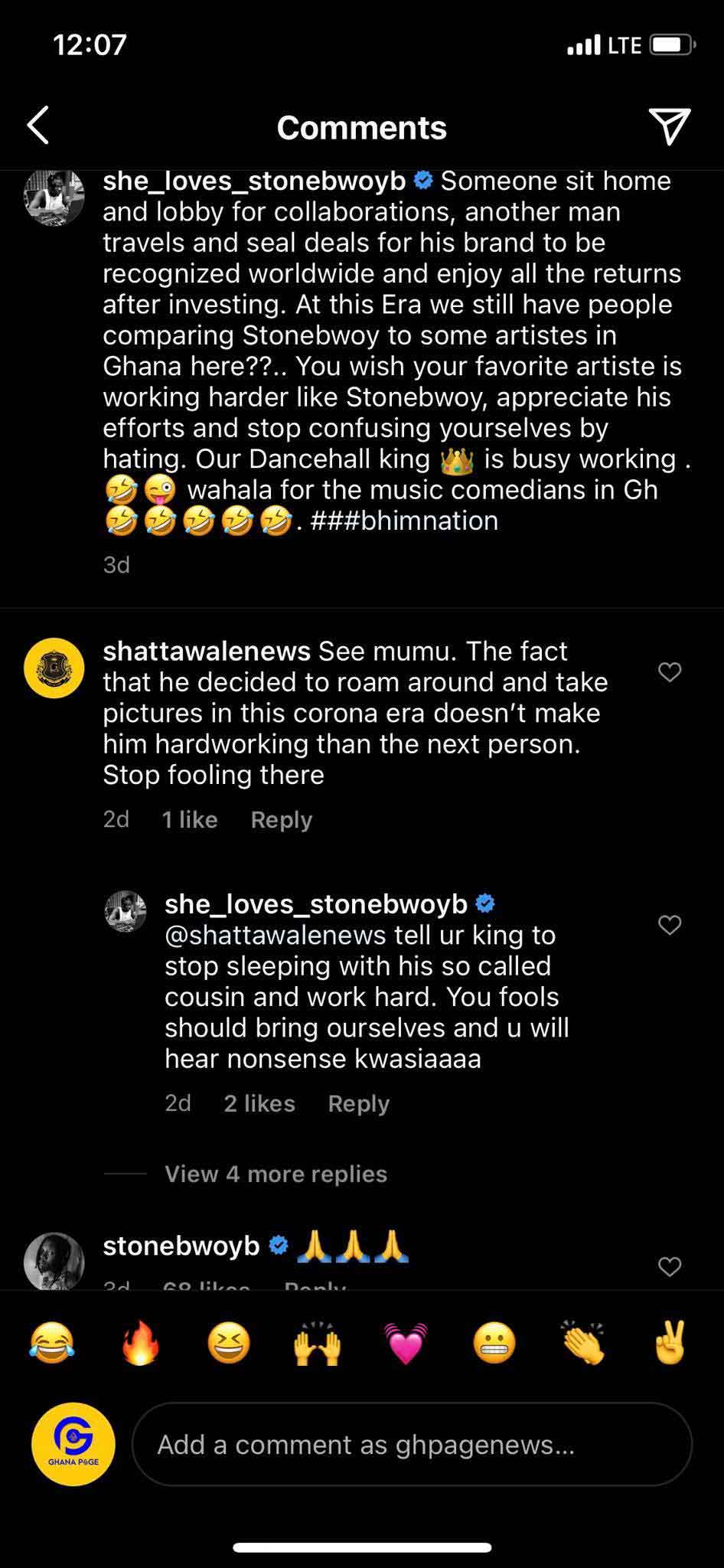 By the way, Stonebwoy supported Ayisha Modi's attacks by commenting with a "thank you" emoji.