Woman Says She Saw Ebony's Ghost At Where The Accident Happened And Ebony Sent Her A Message To Ghanaians(Audio)
According to a woman named Madam Adwoa Nyamekye, claims she saw the late musician Ebony Reigns' ghost at where the accident took place and the dancehall diva sent her a message to tell Ghanaians.
In an interview on Kumasi based Nhyira fm, the woman narrated that she was on her way to church and when she got to where the accident took place; her spirit suddenly saw that of Ebony's and they had a conversation.
READ ALSO: Allegedly, these two Ghanaian ladies kissing & romancing are Frank Kuri and Ebony [Watch]
According to her, she asked what the late musician was doing there, and she replied she needs someone she can pass on a message to tell Ghanaians.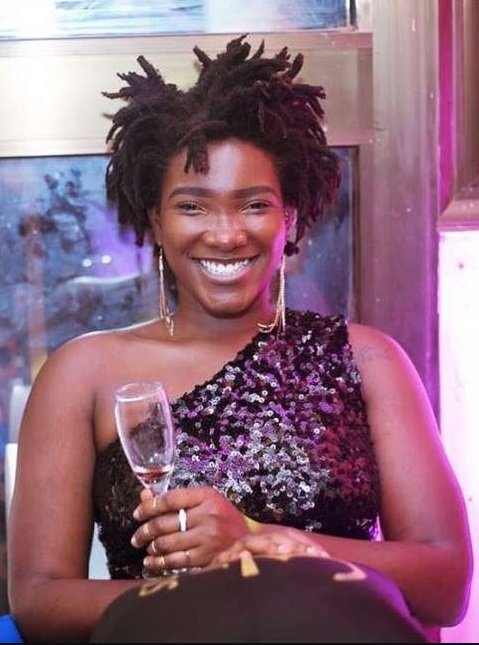 The woman indicated further that, Ebony's spirit was crying, in pains and was just hovering around the accident scene.
READ ALSO:Video: 'Somebody should Tell Gifty Anti She Will Be Involved In An Accident Caused By Witches- Computer Man
"I was sold to the world and they also bought me.I died a sudden death and my spirit cannot rest but I want to rest."Madam Nyamekye claims Ebony told her
READ ALSO: Ebony's 17 mysterious tattoos finally uncovered
The woman who is in her 50's went on to say that, she also saw the two other people who died with Ebony, Vondee and Franky Kuri, crying bitterly.
She added that Ghanaians should stop talking bad about the death and should rather be prayerful as there are more sudden deaths ahead.
Listen to the audio below;
https://youtu.be/vqxO0WltUYo
Named Priscilla Opoku Kwartenng but was widely known as Ebony Reigns was born on February 16, 1997, and died Thursday, February 8, 2018, after being involved in a fatal car crash.
READ ALSO: 6 Ghanaian Male Celebrities Who Married/Engaged To Older Women – Number 3 Is 10-Years Younger Than His Wife (With Pictures)
The incident took place on the Kumasi-Sunyani highway, with two other persons also losing their lives. Her one-week memorial comes off on Sunday, February 18, at the St. Martin de Porres School in Dansoman, Accra.
READ ALSO: Shatta Wale's Mum to drag Prophets to court over son's 'death' prophesies (Video)
Ebony was a Ghanaian dancehall/Afrobeats artiste widely known for her hit songs "Poison" and "Kupe".