Award-winning TV show host and entrepreneur, Delay – Has hit hard at married women who respect their pastors more than their husbands.
According to Delay, a lot of marriages have collapsed because wives of this era show utmost humility and respect towards their pastors than to their husbands.
READ ALSO: "Is Delay expecting a baby soon?" – Latest post suggests
With regards to the unwritten message attached to her post, Delay strongly believes that a lot of marriages would have still been active by now if wives were more submissive to their husbands.
She simply wrote;
"If women could respect their husbands the way they respect their pastors…"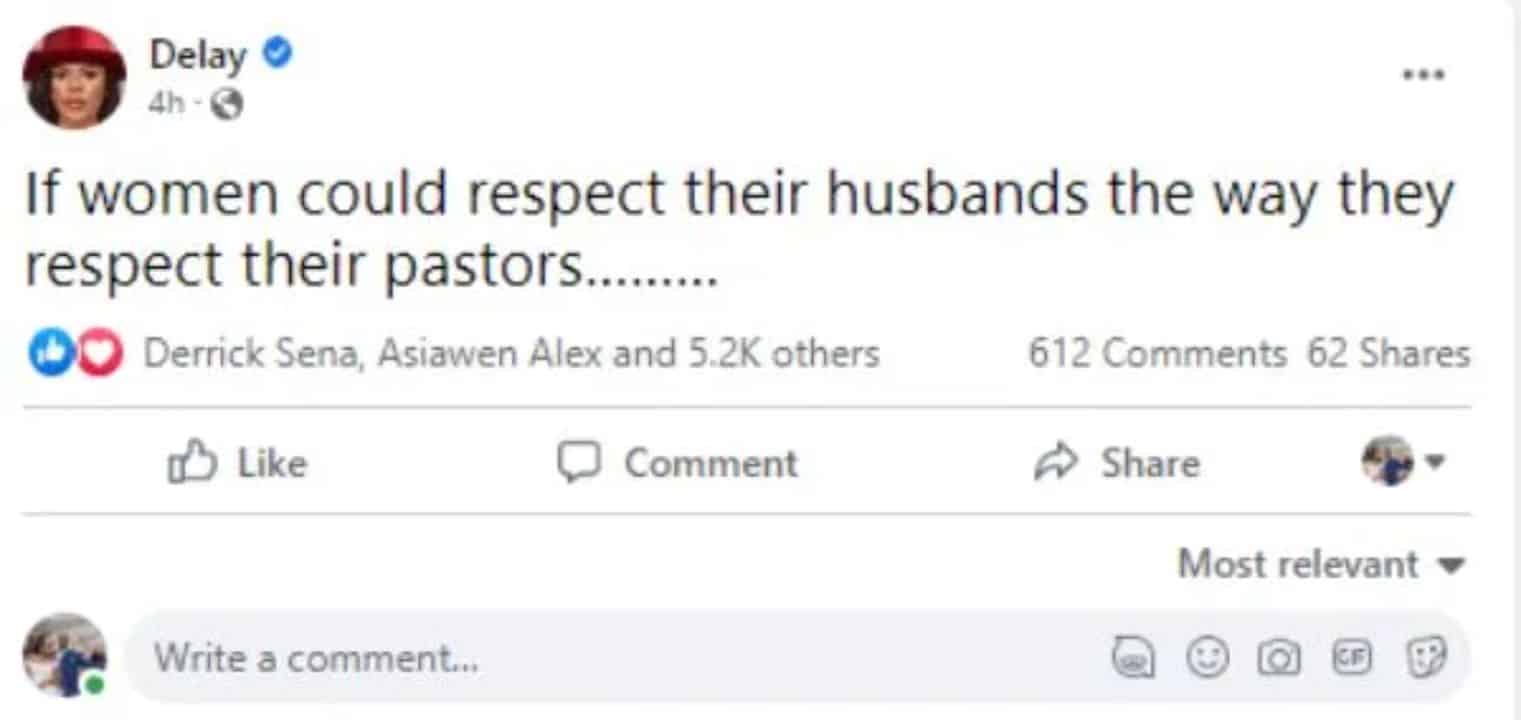 This submission from Delay has sparked a hot debate on the internet with contrasting opinions from her followers.
Below are some of the popular comments gathered under the post;
Efya Beniwa Ababio – If women could respect their husband the way they respect their pastors! This life will be a better one
READ ALSO: Delay replies Diamond Appiah after mocking her 'cheap' birthday party
Nana KB – Is only if women will respect their husbands half of hw they respect their pastorsNka we won't be here
Emmanuel Asampana – This sound prophetic, Delay didn't reveal this from you but the spirit of truth. God bless you
Abdul Umar – They can't get the same respect because some of the women doesn't wish the best for their men as mothers does for the sons