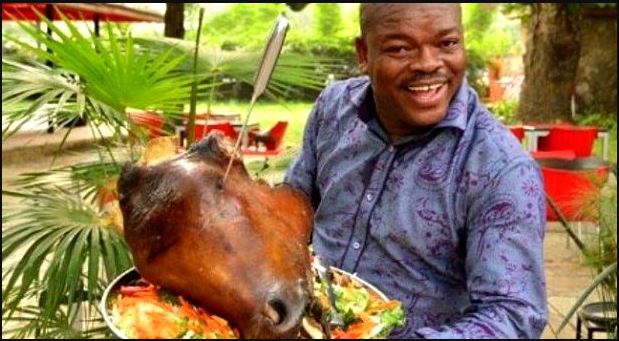 If it has ever crossed your mind that there is no money in commercials then I guess you are mistakenly making an assumption as Kwame Dzokoto reveals the huge amount he earns with an advertisement and people can't take it in.
Media guru cum Politician Mr. Kwame Dzokoto popularly known for his rational advertising skills with his extraordinary and screaming styles has revealed how much he charges for exhibiting such skills in commercials.
READ ALSO: "My Mum Has Advised Me To Marry At 40" – Popular Ghanaian Radio Presenter
Speaking on "Dining With Cooks and Braggarts" TV Show with Yvonne Okoro, the Edziban host stated that the minimum amount he corrects from advertising products is GH 2, 000 and at most he hit GH 30, 000 contingent on the conditions and terms of the advert.
Mr. Dzokoto continued to explain that he only charges Gh 2, 000 solely for radio commercials and considering Television, if he decides not to hit top targets he will certainly scoop Gh30, 000.
READ ALSO: Watch A Video Of A Radio Presenter Squeezing And Fondling A Ghanaian Actress' Bo0bs
On explaining further, he said, For TV, your face has to appear in the advert and sometimes you automatically become a brand ambassador for the particular product in a period of time.
And with this, you can't advertise similar products. For that matter, it makes the TV Commercials very expensive based on those terms, he explained to the host, Yvonne Okoro.
READ ALSO: Kumasi-Based Journalist Donates To 'Kayeyei' Teacher Trainee To Reestablish Hope
The former NDC member of parliament aspirant in 2016 also added that he started advertising for people as a mere fun but his efforts were looked upon so he decided to charge his employers so they make good use of his input.
Mr. Edziban on his advertising periods disclosed that his adverts can even last for seven years and if his clients make good use them very well, they can make all the money they need.