Angolan socialite, Mya Jesus, has officially filed for divorce from her husband Papito just two months after their mega wedding which took social media users by surprise because of the huge get difference.
Prior to this new development, Mya and her husband had unfollowed each other on Instagram with Mya Jesus going ahead to delete all their beautiful pictures on her various social media.
On the 28th of November, 2022, Mya said yes to a man she met about a month prior to their engagement.
They dated for less than 10 days and waited for 2 months after their marriage to make the pictures public.
READ ALSO: Mya Jesus's one-month marriage to Papito collapses, unfollows each other and deletes all photos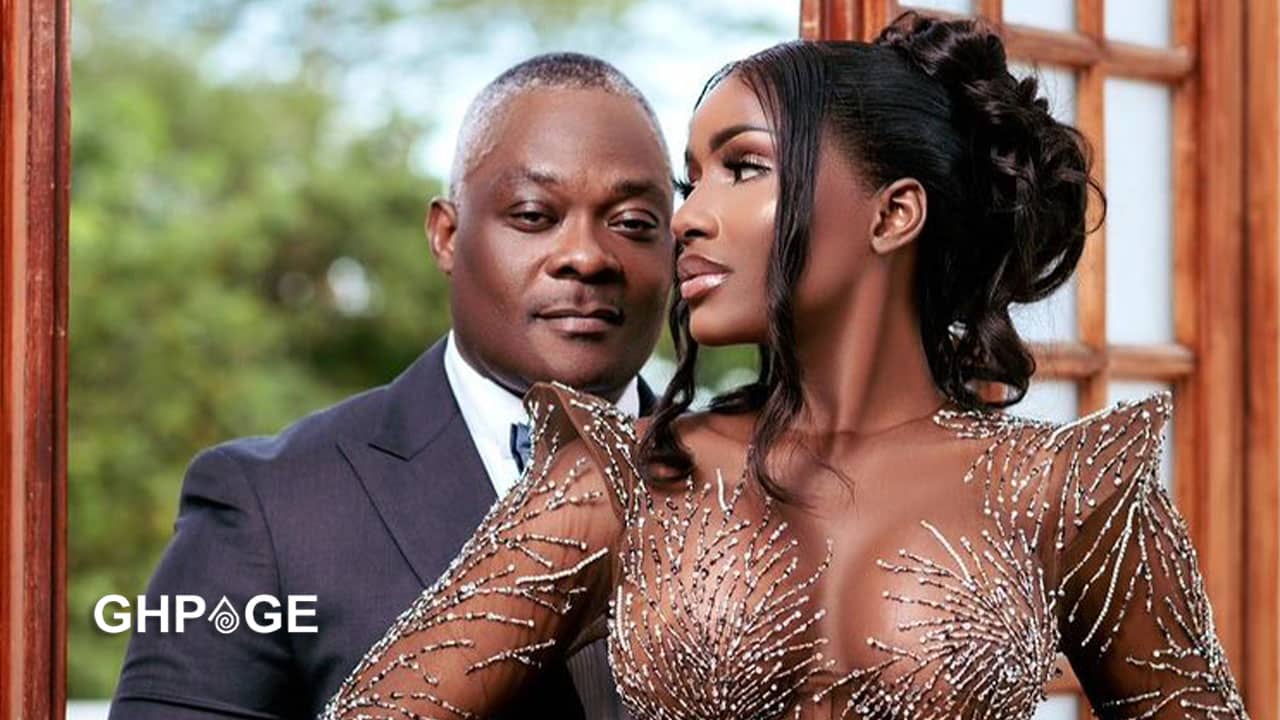 According to rumours in circulation, Mya's decision to walk out of the marriage is because of Papitos' serial cheating spree.
The 59-year-old millionaire was caught on several occasions cheating on the socialite and always pleaded for forgiveness yet went back to the same old habit.
Mya, who is fed up with the never-ending cheating and plea for forgiveness decided to call it quits for her own mental well-being.
Below are show some social media users have reacted to the news;
Amaleboba Lamisi Rita – Awwwwwn ,I admired in vain. Let me protect my less wedding marriage with my young man
Refilwe Tapuch Kgosana – Maybe she found out that he's actually her biological father
READ ALSO: "I am 24 and my Husband is 50 years, ignore the lies"- Mya Jesus speaks
Lindiwe Promise Vilakazi – To be honest I saw this coming after the announcement of the engagement that it would end in tears for the man
Tyrone Edwards Sr. – But on the real 22 -59 is beyond pushing it her mindset is still closer to 18 then 25 usually by 25 to 30 you have seen and grown some but 22 you still don't really have a clue, hell he may have married just to hit and now he is done ????? who knows ,but she is fine as wine and hopefully the next guy can hold on to her.
Patricia Jacob James Hedd-williams – Maybe he doesn't have enough income to take care of her body, these girls are looking for financial assistance to remake their bodies
Ibrahim Tunkara – What were they thinking? Is it that he wanted to have a taste of her body or she wanted to scan through the old man's wallet? Because I see no compatibility.
READ ALSO: 9 Exclusive jaw-dropping photos of 24-year-old Mya Jesus set tongues wagging on social media