Controversial Kumawood actress, Xandy Kamel has pleaded with Ghanaians to stop tagging her as a 'prostitute'.
According to the actress, she is tagged as someone who engages in prostitution and can never get a man to settle down with her.
ALSO READ: Take Xandy Kamel for mental checkup-Presenter tells Xandy's family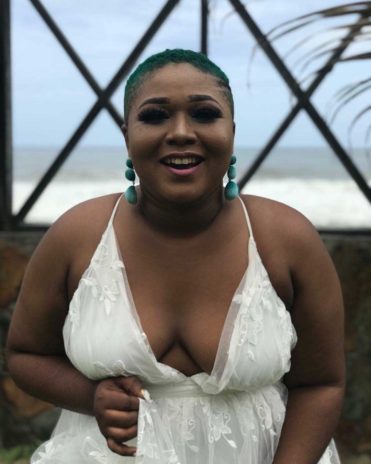 "I get a lot of messages from men some very naughty others claiming they want to marry me. I had earlier made a video stating that my future husband has delayed in coming
The young man walked me into the car and saw a political party sticker and just concluded I was being bonked by some minister or appointee.
I told him I was an actress and he went further to say as for you people it is never possible to get married because you are engaged in prostitution and travel across the world.
I was hurt but it is possible he knows some of my colleagues who do that but he generalized us" she whined bitterly.
Xandy Kamel made headlines recently for removing her panties on Live Tv during an interview and it got some social media users lambasting her.
ALSO READ: Xandy Kamel removes her Pioto on live TV
It's obvious Xandy Kamel will do anything for attention or to trend on social media as this is not the first time she has got Ghanaians talking.