We all deemed that Andy Dosty and Shatta Wale had a very healthy relationship but that has turned out to be a false guess after the dancehall artiste took a swipe at the radio personality for discussing his tweet on his morning show.
Shatta Wale yesterday got furious that his tweet describing Ghana youths as 'fools' was used as a topic for discussion by Andy Dosty on his radio show.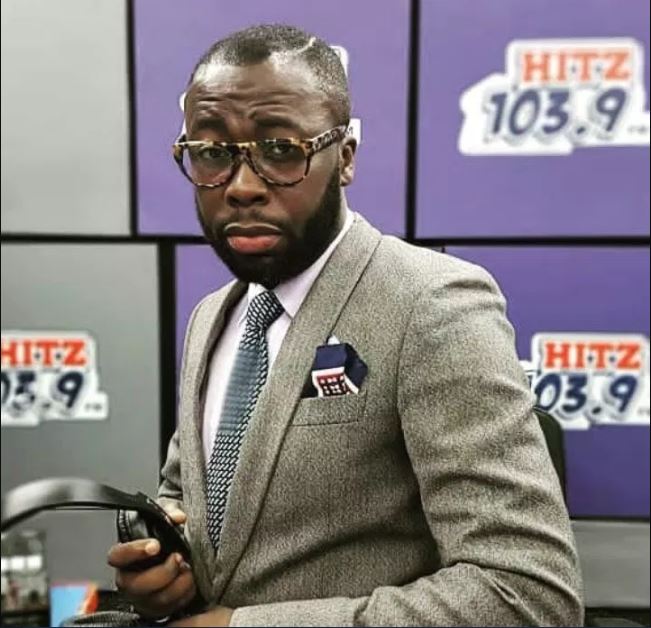 The dancehall artiste had suggested in a Facebook post that, the youth of today like 'fooling' too much and that is the reason they are broke.
That statement was a piece of a full post he made in response to adverse comments from people about his 'My Level' music video as he prepares to release his next music video for 'Island'
Well, Shatta after Andy's post felt he has been misquoted as the presenter only made a post with a portion of his full statement and fired shots at him with several tweets.
Andy Dosty feeling disrespected by the 'Gringo' hitmaker's tweet also added up a tweet and this caused the two "paddies" on Twitter to dirty themselves word-for-word.
Moreover, fans of SM movement also made the case their concern, chipped in to slam Andy Dosty for making that tweet.
Now from a current post, Andy Dosty seems to be still worried about Shatta Wale's comment pending the fact that he has given him his support for a long time and didn't expect that from him and his fans.
In the new tweet from the radio presenter, he described the fans of Wale insulting him as "weak minds commenting with insults"
He made the tweet with an attachment from Shatta's main post which is the root of all this current brouhaha.
He tweeted: "So now…..where are those weak minds commenting with insults? This is exactly what I posted. I've supported his brand from when MANY OF YOU were not born yet you come here to spew nonsense. Somebody call @shattawalegh to come defend this too. My youth…..where you at?"
Read his tweet below…
So now…..where are those weak minds commenting with insults? This is exactly what I posted. I've supported his brand from when MANY OF YOU were not born yet you come here to spew nonsense. Somebody call @shattawalegh to come defend this too. My youth…..where you at? pic.twitter.com/XP3dQ7acIf

— Mr Dosty (@andydosty) January 21, 2019